Meet the Ayres Sisters
Ann and Doris have actually been in this business since childhood! With parents who collected fine antiques the sisters spent many weekends at auctions, farm sales, estate sales and antique shops. When grandparents and aunts and uncles needed to downsize, Ann and Doris were recruited to assist with finding collectors and dealers who would buy.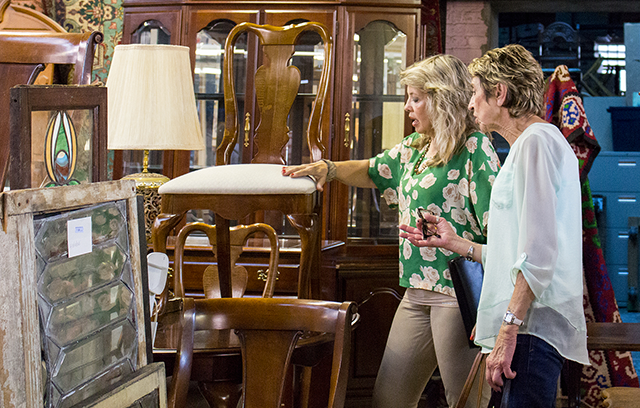 Ann has owned an art consultation business for 25 years. For the same years, Doris has enjoyed a career as an interior decorator. For several years, the sisters operated a booth at the prestigious Heritage Trail Antique Mall in Wilmette, IL. Both women often incorporate antiques and mid-century modern furniture and accessories when developing their design projects. Through their individual businesses, they have established a wealth of resources for everything pertaining to antiques, collectibles, and other valuable objects-from interesting souvenirs, pinball machines, dolls and canvases.
Through the years, Ann and Doris have helped people with difficult decisions about where to place their valuables. Many times when clients downsize it's a hurried move out of state or into retirement, and they just donate or forfeit their household not knowing who to call. AES likes to say "We place our clients' valuables in the right hands for more money."